Championship 2016
The 3rd Swiss Hitchhiking Championship took place from 07.-08. May 2016. The departure was in Fribourg and the destination was in Crabbia in Italy (about 285km).
A special thank you to our supporters: Tania, Raffaello, Clément, Serges, Roseline und Florent! Thank you very much! Without your support that championship wouldn't have been possible 🙂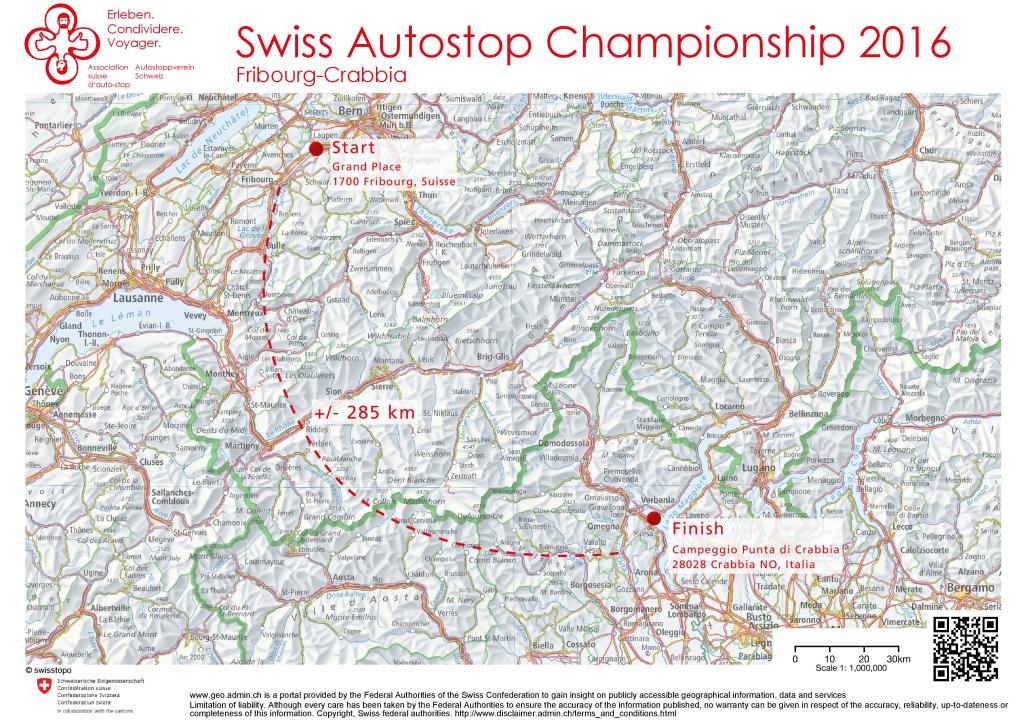 In total 27 Teams participated in this race.
Ranking list:
Les Séquoias (Mélanie & Jean-Damien): 5h 20min
Les Joratoises (Nadine & Anoukk): 5h 45min
Antea und Betti (Antea & Bettina): 5h 50min
Dr. Hitch and Mrs. Hike (Patrice & Sabrina): 6h 07min
Les Tuches (Luce & Martin): 6h 11min
Lesdames (Maude & Laurine): 6h 42min
Sanoepmac (Marina & Kati): 6h 42min
l@s angeles callejer@s (Manuel & Franca): 6h 49min
Nathan & Osmon (Nathan & Osmon): 7h 09min
Die zwei von der Tankstelle 🙂 (Peter & Jolanda): 7h 10min
Runnerositos (Rosalie & Lukas): 7h 10min

The Nope (Julie & Fabio): 7h 30min
Menage à trois (Sebastian & Marius): 7h 55min
Bitch n Asshole 🙂 (Bantharawan & Valentin): 8h 32min
Dutch-Swiss Alliance (Max & Marc): 8h 40min
El colibri dorado (Lucia & Ivan): 9h 22min
HITCH IT! (Teresa & Anja): 9h 41min
Les capitaines du Queen Mary (Olivier & Chantal): 10h 03min
Las piratas (Cheryl & Elena): 10h 30min
Le Roi David (Gillian & David): 10h 50min
Namaste (Marta & Sonia): 11h 30min
Petit poucet (Mario & Patryk): 12h 45min
1/2 Les bwahs (Simeon & Jason): 12h 45min
1/2 Autostopowicz (Daniel & Julien): 13h 00min
Eyjafjallajökull (Arthur & Manon): not arrived
Pour Elise (Louisa & Romain): not arrived
DiEsel (Olga & Selim): not arrived
Pictures
Departure
Start 2016
On the road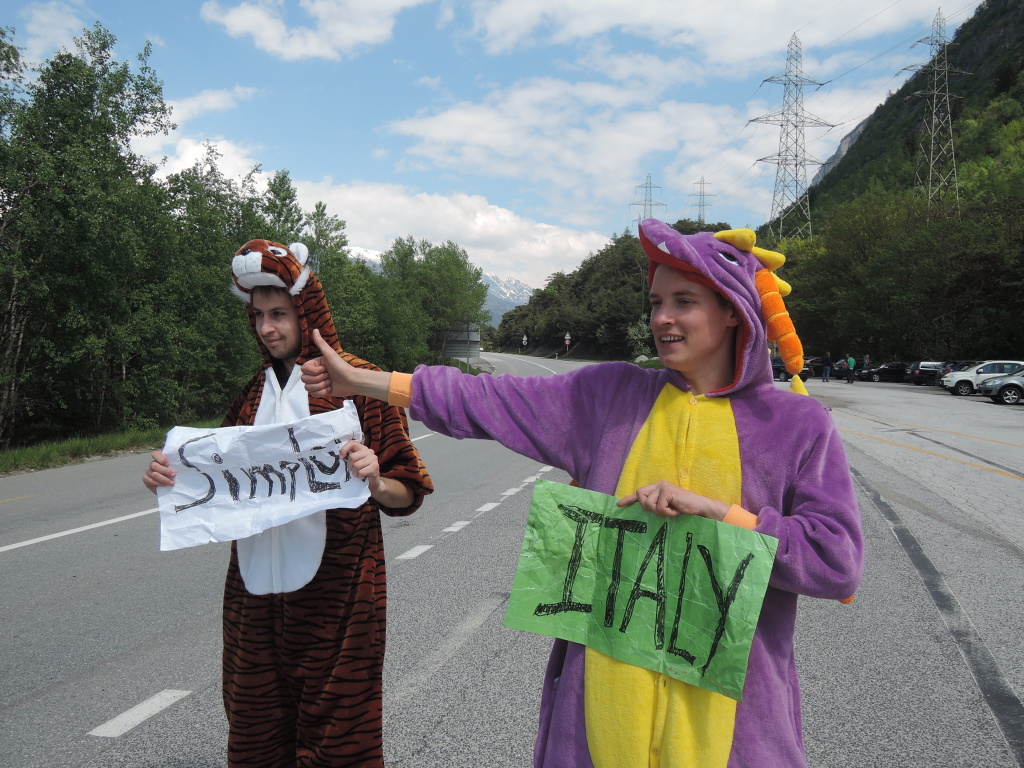 Unterwegs 2016
Destination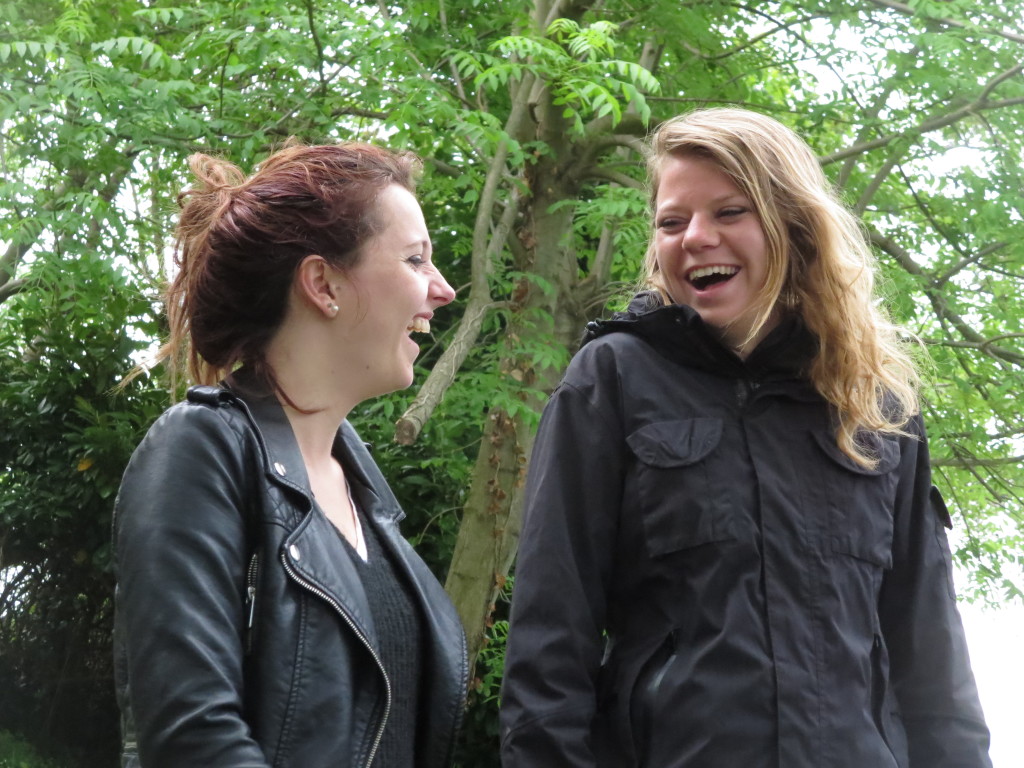 Ziel 2016
Promovideo