8th Swiss Hitchhiking Championship 2022
This year's Swiss Hitchhiking Championship 2022 will be held on June 18th-19th in Fribourg (Switzerland)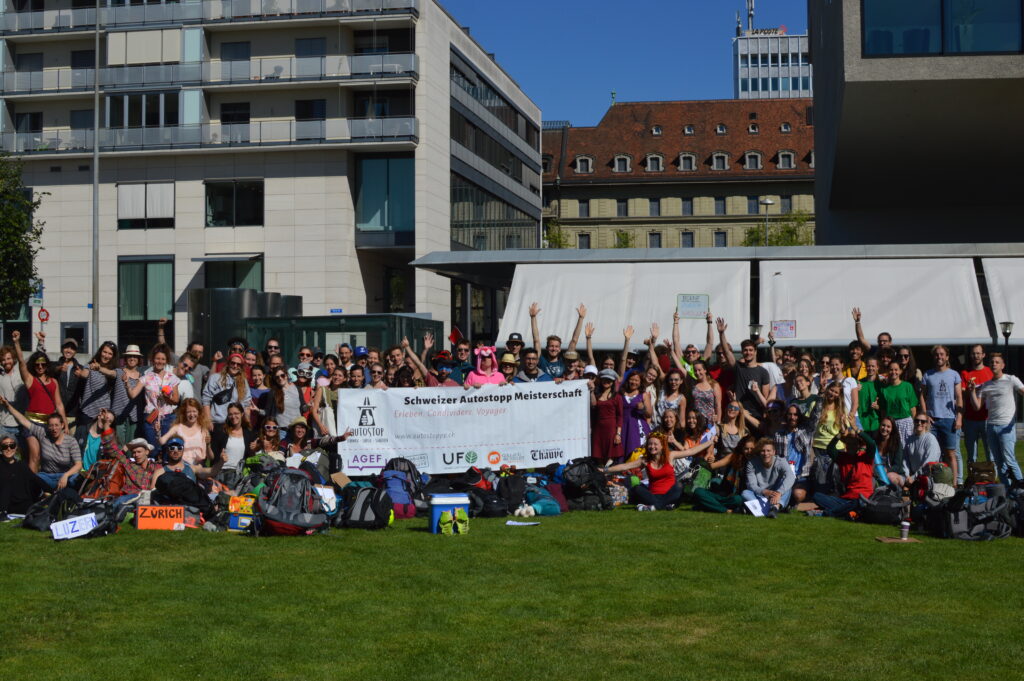 The concept
It's a contest: Multiple two-person teams will hitchhike to a certain destination. The first team to arrive wins!
Once everyone has arrived at the destination, celebrations and exciting stories will be shared 🙂
Participation is free!
Registration
Meeting point
The meeting point and start point of the championship will be Saturday, the 18th of June at 9 AM at the Grand Place in Fribourg
The destination
The destination is 200 – 300km away form Fribourg and will be announced shortly before the start.
The destination will be a camping ground. Definitely bring your tent and sleeping bag with you!!!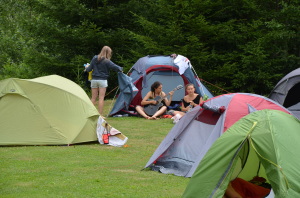 Program
Saturday June 18th:
Start Hitchhiking Championship in Fribourg at 9am
Arrival at the destination in the afternoon/evening
Campfire, dinner and spending a good time together
Sunday June 19th:
Announcement of the winning team in the morning
Different activities, e.g. Hiking in the region, swimming in the creek, music, etc
Monday June 20th (optional):
Return (you'll have to organise for yourself)
Costs
Participation is free. The Autostop association will cover the charges of accommodation and food at the start and destination. Please also take enough money to cover your basic needs; snacks are probably a good idea.
General information
You should register as two-person teams
If you don't have a partner, register alone and a partner will be assigned
The destination will be a camping ground. You will need a sleeping bag and a tent
Take enough food and water with you for the travel
For participants from outside of Fribourg, a place to sleep will be organized. Please mention in the registration form if you need a place to sleep or not
Participants have to be over 18 years old
If anything is unclear, please do not hesitate to contact us!